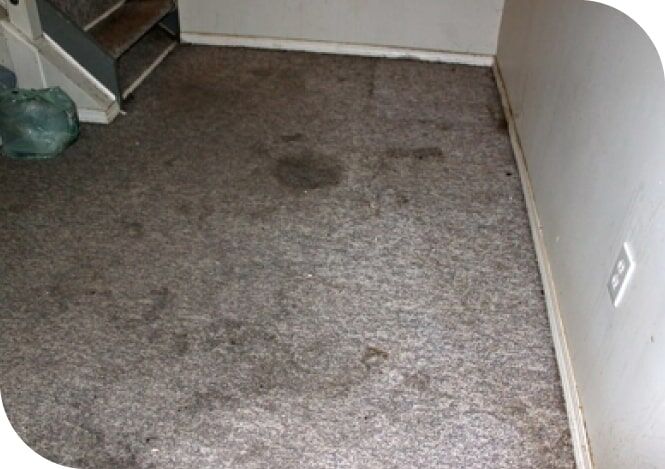 Professional Flood Damage Restoration Services Melbourne, VIC
Your carpet installation is at risk if you face water logging in the house. Carpets will soak in a lot of water which will result in damage and deterioration. Depending upon the source of the flooding, water will bring along or promote germs and pathogens too. Fibres of the carpet may become soft and brittle which will result in a complete collapse of the carpet installation. Besides these, another risk with wet carpets is the growth of mould and algae. Let there is any situation our professionals will help you with all services for Flood Damage Restoration Melbourne.
Flood Water Damage Restoration is a renowned name that can offer you professional assistance in Melbourne. We will treat your water-damaged carpets and restore them to new ones in no time. For that, We will extract all the water from the carpets and also treat the germs and pathogens. After all, we have fast rules for wet carpet drying to prevent further damage. Contact us at the right time and get the best help from us.
Submit Water Damage Problem Here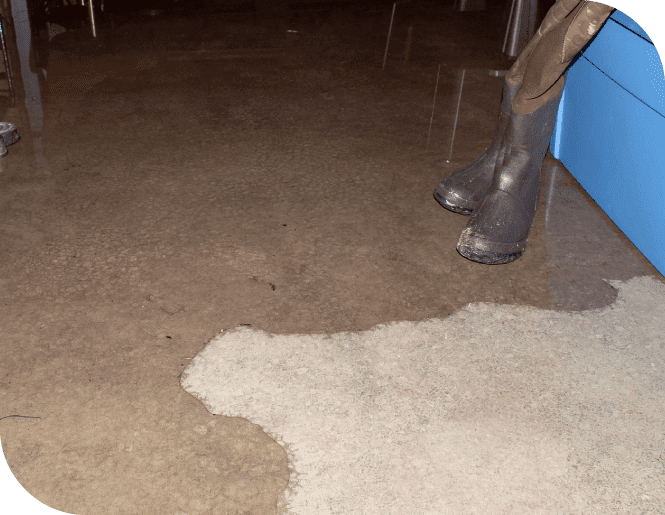 Why Our Professionals Are The Best Choice For Flood Damage Restoration Melbourne?
We are a local name in Melbourne and deliver services all across the town. The professionals will reach your doorstep in no time and attend to the water-damaged carpets. The restoration process starts with the removal of water and ends with the proper cleaning and drying of the carpets. Also, we use effective products and disinfectants to treat all the microbes. We deliver flood damage restoration services for you on the same day to save you time. Call our executives today and Book an Appointment for Flood Damage Restoration Melbourne. More reasons are:
Our professional carpet cleaners can restore any amount of water damage to the carpet.
We treat all the microbes, germs and pathogens using natural products.
And, we also take care of mould and algae and prevent mould formation using antifungal products.
We carry out a fast carpet drying process to dry the carpet and prevent further damage.
Services Offered by Flood Water Damage Restoration In Melbourne
With years of training and experience, we have excellence in carpet flood damage restoration services. We have been in Melbourne for the last many years and have been useful to thousands of clients with the below-given services as part of our service for Flood Damage Restoration Melbourne. Carpet Sanitization Carpet Mould Removal Water Damage Restoration Carpet Drying Service Flooded Carpet Clean Up Carpet Sewage Water Removal
Wet Carpet Drying
You must know that drying a wet carpet is difficult, especially after the flood hits your house or work premises. Our team for Flood Water Damage Restoration can solve this issue for you in no time. We have a full crew of professionals who have expertise in wet carpet drying and the process of restoration. With the latest drying equipment and water extraction techniques, we make wet carpets dry in less time than others.
Affordable Water Damage Restoration Service In Melbourne
When you make a booking for this service, our professional carpet cleaners will reach your premises and attend to the damaged carpet, and deliver the service on the same day. What we do for your carpets is, we will extract the water, treat germs and mould and dry them as soon as possible. So, now save your money and time by getting your wet carpets restored in a day by hiring a Flood Water Damage Restoration team today.
Flood Water Damage Restoration Is Easy With Experts
Experts are here, if you do not believe try us once. Your Water Damage Restoration can be perfect again.
Choose Us For Flood Water Damage Restoration Melbourne
We at Flood Water Damage Restoration provide complete restoration of water-damaged carpets. We have a team of professional carpet cleaners who can restore wet carpets in less time with safe techniques. Other reasons for choosing us are:
Structural & Sub-floor Drying
Water mitigation
Biohazard & Virus Cleanup Services
Water Damaged Carpet Cleaning
Wet Carpet Restoration
Flood cleanup and Restoration
Smoke Damage Cleaning
Water Extraction
Odour Control and Thermal Fogging
Mould Removal and Cleaning
Disinfection and Decontamination
Soot Cleaning
Sewage Clean Up
Flooded Carpet Drying
Dehumidification and restoration of the property
So, we give you many reasons for hiring us for flood damage restoration in Melbourne. All you need to do is call on our number or fill in the contact us form available here.
Reach Here

Location: Melbourne, VIC, Australia
Reviews
Commendation to the team
★★★★★
"
I hired the service of Flood Water Damage Restoration and the following day an expert turned out evaluated the circumstance and also quoted the best reasonable price. Thus they proceeded with the venture. They went to my home on time tidied up the water, dried the territory and fixed all types of damages or harms. Well done guys.
"
Happy and fulfilled customer
★★★★★
"
We have gotten superb service from Flood Water Damage Restoration and in this manner, we would prescribe them to everybody. They have finished re-established the state of our wet floor placing and help us from the severe physical as well as monetary loss. The restoration procedure from the experts was so effective that it covers all our space in no time.
"